my power animal quips, "slide. and fly."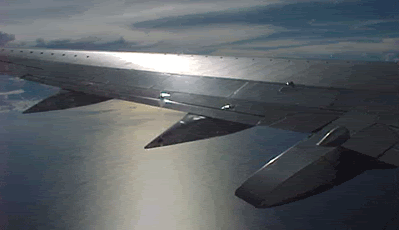 Going to Manila from Cagayan de Oro, aboard a plane
Okay, well, this is a tad late post. November 1 was
Fight Club
holiday to me. Apt enough as it was
the
death day, the movie
killed
me. And forever, it has changed me. Definitely the most life-transforming film for me thus far. It's a bible.
What drives me crazy about the movie, aside from the amazingly twisted concept, the ever-impressive Edward Norton and the smart narrative execution, has got to be the
screenplay
. The kind of dialogue that would make you want to click the pause button (and let the words sink deep into your brain's
digestive system
and allow the absorption of
nutrients
send you chills in all your bones and nerves) is unbelievably prominent and plethoric. Credits of course to
Chuck Palahniuk
(for the novel) and Jim Uhls (for the screenplay).
And all over this blog (in the header and everywhere in the sidebar), by the way, are some of my fave lines from the film.
Next step: Find the
book
. The movie blew me away. More so the book, I guess. The succeeding questions which Mr. Palahniuk poses are more than enough for me to eat, breathe and live Fight Club.
How much do you honestly know about yourself if you haven't been in a fight?
How much do you know about society if you've never rebelled against it?
And how much do you know about life if you've never had to save it?