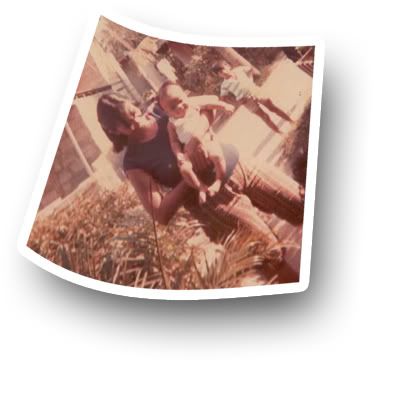 23 years ago, that was me with my mom. I wish early childhood memories were not only present in stale brown photos. I wonder how excited I was to celebrate my very first birthday. The stack of pictures tell me it was one big day for the entire extended family - that momentous November 26, 1982 - the first anniversary of being blessed with the first grandchild, nephew and son of course to my parents.
As years motioned in blur for more than 2 decades, I shouldn't have lost that innocent enthusiasm of having to blow candles on my cake and tie balloon strings around the party place or around my wrist. Then maybe I wouldn't just be looking at birthdays as just a reminding mortality clock ticking one year at a time.
Happy birthday to me. Tick.